Andre's Fine Jewelers has, over three decades, achieved our goal to become the preferred place to get your valued jewelry maintained and restored. Our customers have brought us jewelry repairs like heirloom diamond ring repairs, pendants, brooches, bracelets, earrings and sometimes truly unique pieces to be worked on.  Our in house jewelry repair concept allows us to keep a close watch on all ring repairs and jewelry fixes. At times we have been presented with requests to  recreate pieces with the original diamonds and gold. As a jewelry service leader, we always ask if the piece will be worn on a daily basis, or will it be a memento of their lives, to be passed to another generation. We will advise you of the best route to take and will give you options on the different ways we can give that piece a new life. As an example, if you just want to wear your grandmother's ring for a special occasion, or have it reworked to wear every day in her remembrance, we will happily guide you. When a ring is worn down and needs a new shank, our knowledgeable staff will offer you different options so you can make an informed decision.
Our staff, unlike at big box stores, is comprised mainly of trained goldsmiths who work on fine jewelry repairs with precious metals daily, and understand precious gems and diamonds. We take satisfaction when repairing a jewelry piece to its original beauty. Our goal is to exceed our clients' expectations every time. It takes time to build the relationship to earn that trust and we strive to keep it.

Custom Design & CAD/CAM Services
Choosing a piece of jewelry identifies your personality, lifestyle, and appreciation of art. Creating a custom designed jewelry piece  may seem reserved only for the very affluent and may also seem overwhelming. However, our in house designer will walk you through your ideas and create a unique jewelry design that will fit in your vision and budget, using the latest manufacturing technologies available and our fine craftsmanship. Feel free to browse our Custom Designs page to learn more!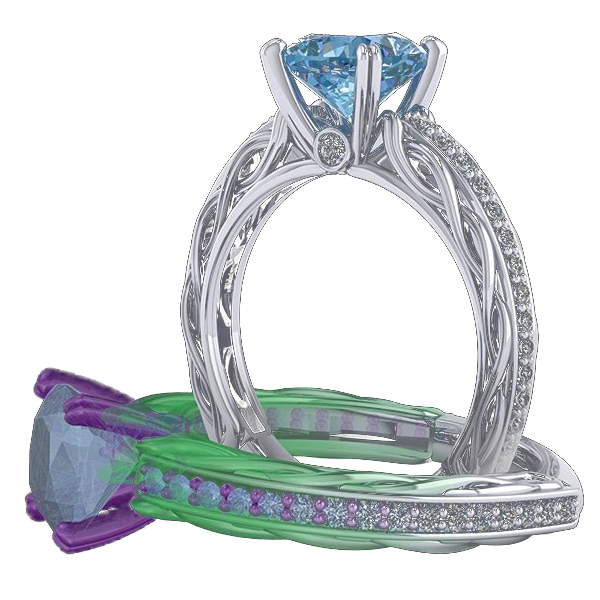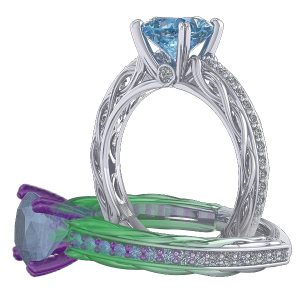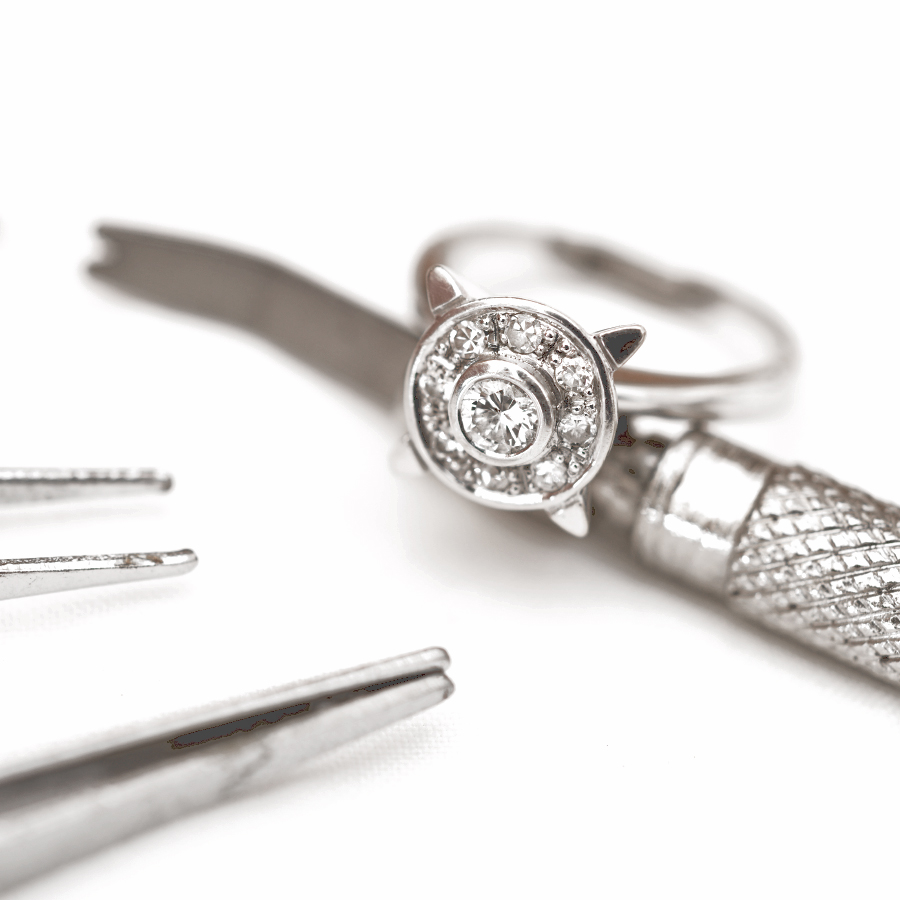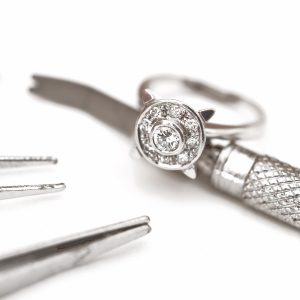 Expert Jewelry Repair
Proper maintenance is essential to keeping your jewelry as beautiful as the day you brought it home. At Andre's Fine Jewelers, our expert staff is the ideal partner in preserving your cherished jewelry for generations to come. Combining cutting-edge jewelry repair technology with innovative artistry, we can meet any jewelry service need in-house, from simple to complex repairs with our experienced craftsmen. We also perform prong retipping, new diamond setting, ring resizing, new shanks, all the way up to complete jewelry restoration. You can rest assured your jewelry will be cared for with the extra attention it deserves.

Having your Rings Resized
Ensuring that your ring fits properly is one of the most overlooked factors for comfortable wear. You may decide to change what finger you wear a ring on, in which case you will need to have your ring resized as each finger is a different size. Replacing a worn out ring shank with a new shank will also give your ring a new life. All of our in house ring resizings are done by one of our highly experienced jewelers. Visit us today and feel the difference of a ring that fits just right.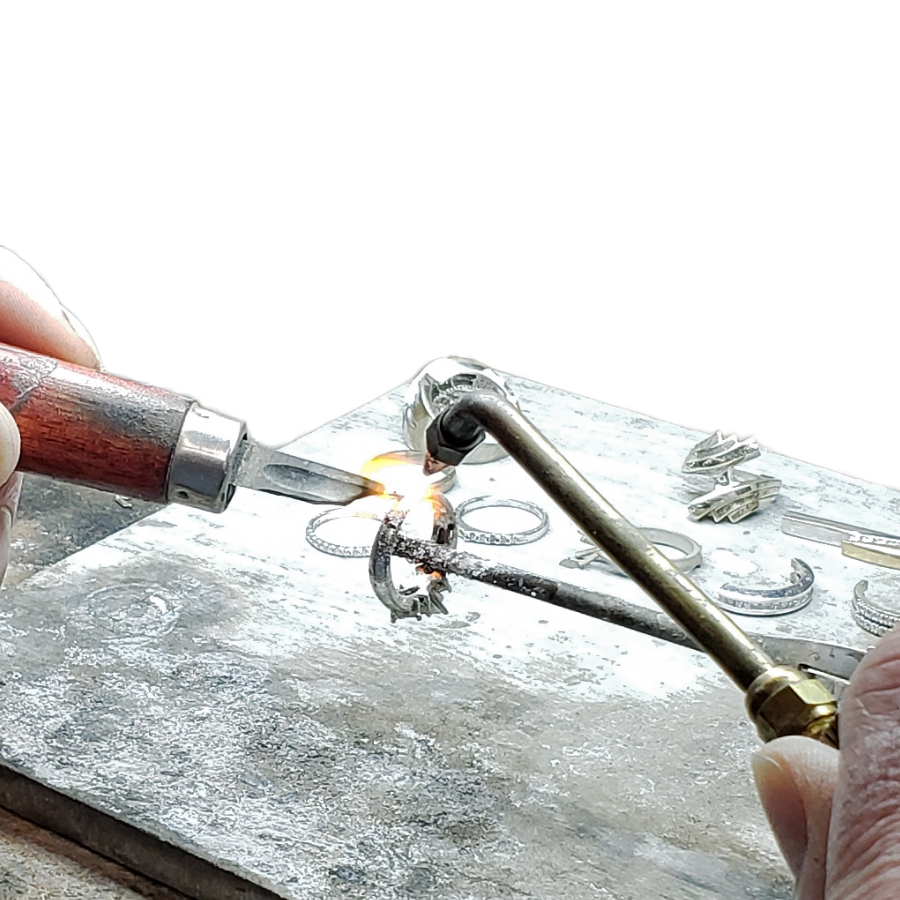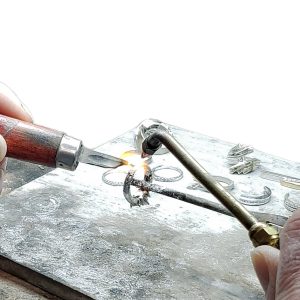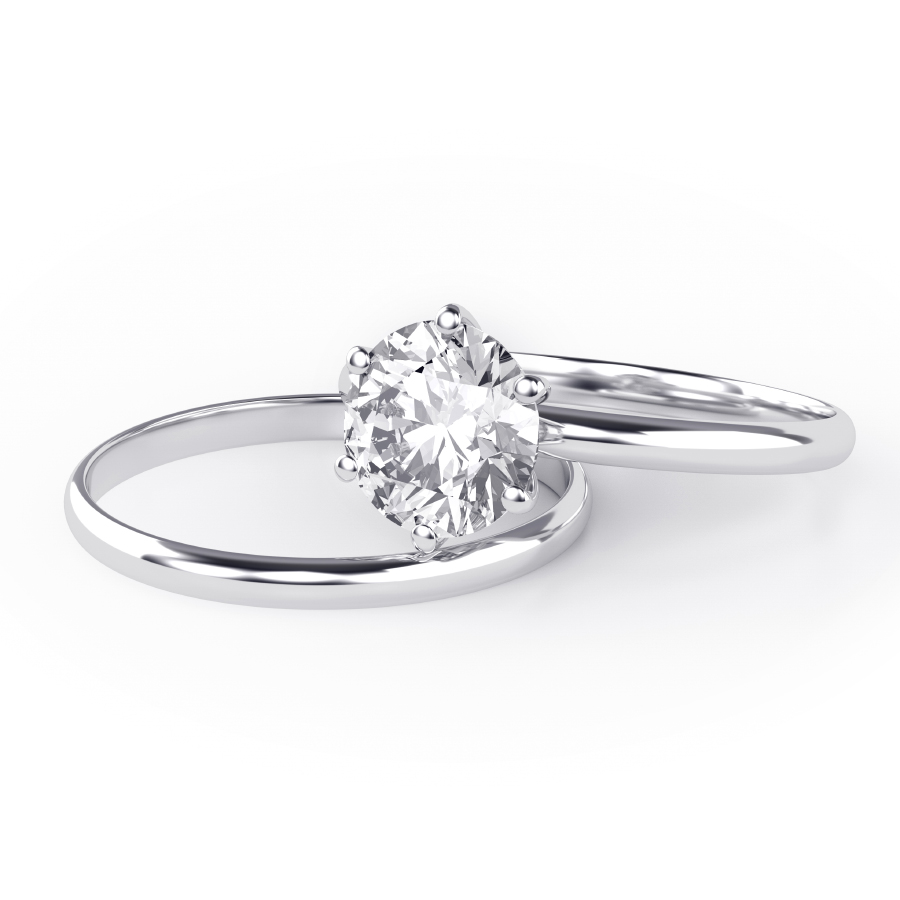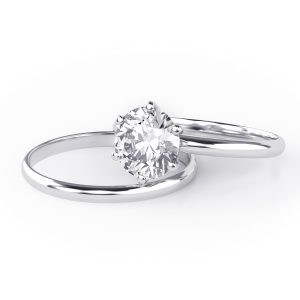 Rhodium Plating White Gold Rings (Re-Dipping)
Keeping your jewelry as brilliant as the day you bought it requires upkeep. Regular steam cleanings and inspections (always free at Andre's Fine Jewelers!) ensures that your stones are secure and sparkle like the day you bought them, but the metal also requires some attention. White gold is naturally a pale yellow, but during the finishing process of making any piece of white gold jewelry, it is electroplated with rhodium. This rhodium plating brings out the beauty of white gold and gives it a brilliant white hue. Over time, though, this plating wears off due to natural abrasion and will need to be reapplied to keep the gleaming white finish. At Andre's Fine Jewelers, we first completely refinish your ring before applying the new rhodium plating, giving your jewelry that brand new look.

Watch Repair & Battery Replacement
A watch is a statement piece. It's a tool, an accessory to your wardrobe, and after so many years together it can become a part of your daily ensemble. You wouldn't leave home without it. But a watch is only as good as the time it keeps, so whether it's just a simple battery replacement or a more extensive repair, let us help you keep your watch in top shape.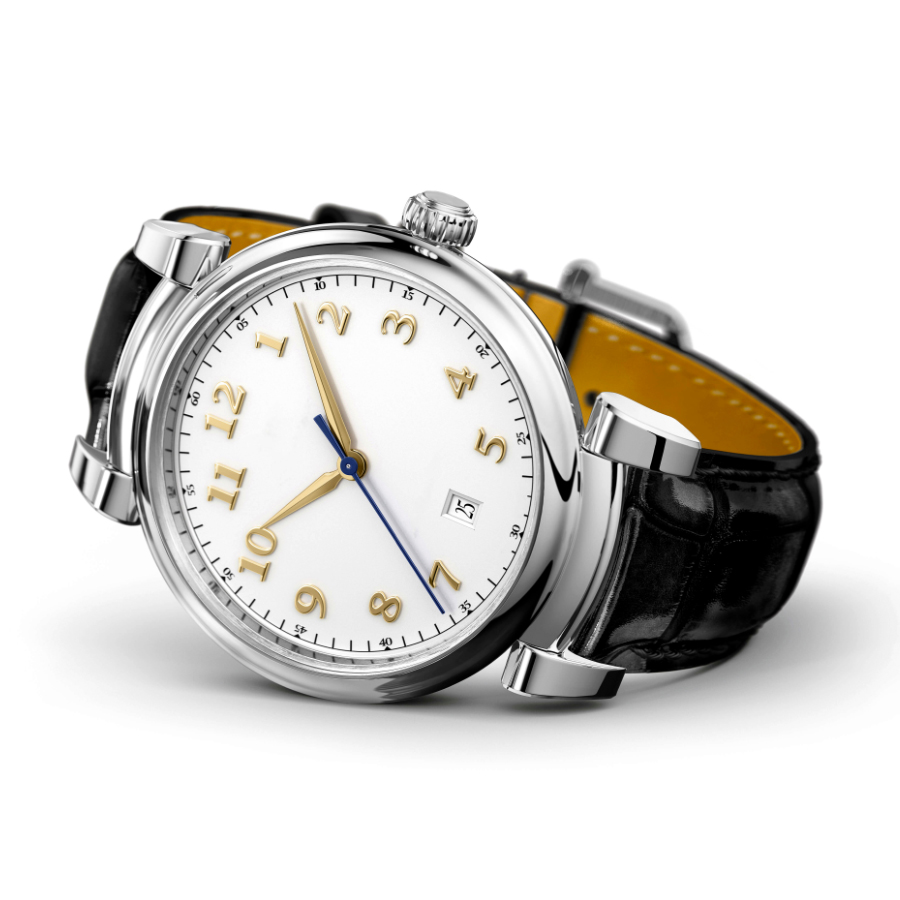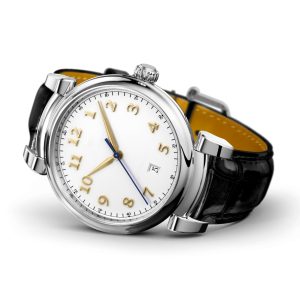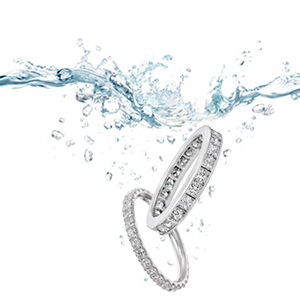 Jewelry Cleaning & Refinishing
Everyday wear can make your jewelry look dull. Lotions, skin oils, cooking grease and plain old dirt will dim the sparkle of your gems. If you've noticed that your jewelry no longer has that showroom shine, maybe it's time to come in to Andre's for a free steam cleaning and inspection. We use our ultrasonic cleaner and high-pressure steam to remove the dirty film that is preventing your jewelry from flashing like it should. We also inspect your piece for any damage or wear, and recommend the best solution for any problem that may be discovered.
Over the years you may get some deep scratches or even gouges in your ring. Don't panic! Our expert jewelers will completely refinish your ring and bring back that brand-new shine.

Diamond & Gemstone Remounting
Whether you are thinking about resetting your engagement ring diamond, or upgrading it to a larger diamond, Andre's Fine Jewelers offers a shimmering selection of custom designed engagement remounts with side diamonds, and a vast selection of plain settings waiting to show off that diamond you have. You may also have a colored gemstone that is awaiting a mounting. We carry a robust selection of colored gemstone mountings, and will be happy to make them fit to the shape and size of your gemstone.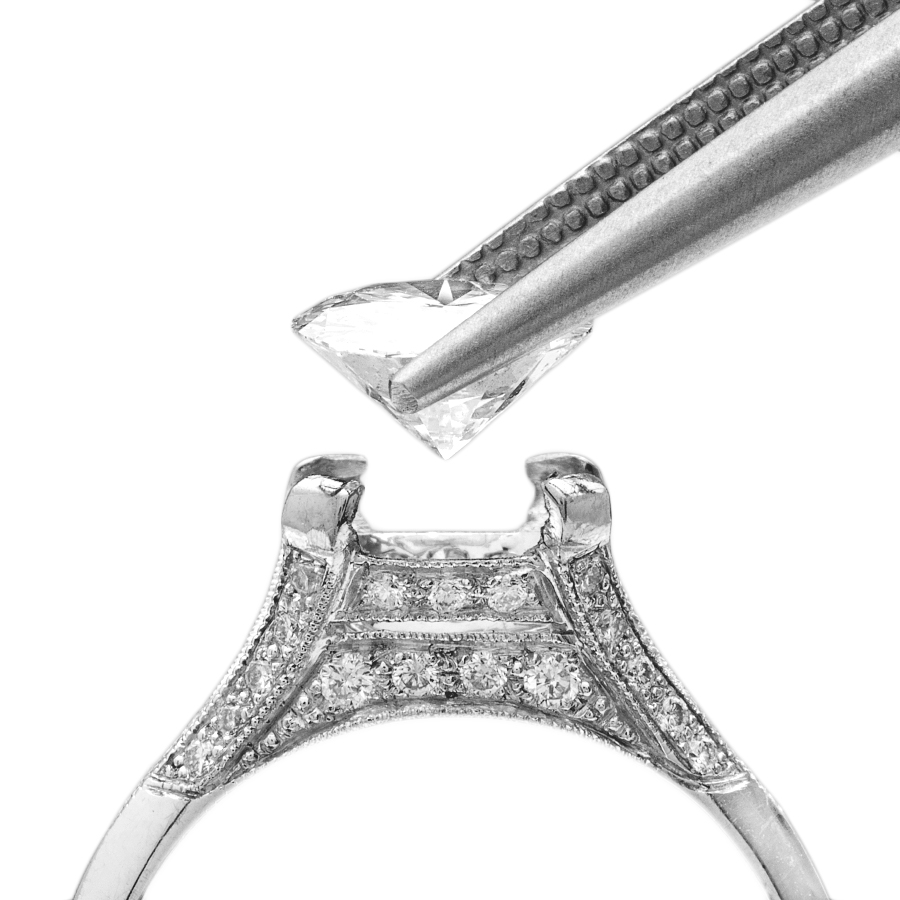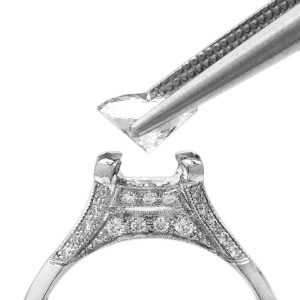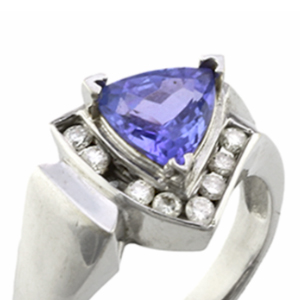 Lost Diamond & Gemstone Replacement
One of your diamonds may have fallen out from your jewelry piece and been lost. We can help with replacement diamond and gemstone matching services. We strive to get you the best matching diamond or gemstone to blend in with the color and quality of the stones in that jewelry piece. We understand the preciousness and the sentimental attachment you may have for that ring, necklace, pendant or earring. You can rest assured that we will take the utmost care of your jewelry.

Insurance Appraisals
Having your jewelry appraised and insured is one of the most overlooked facets of owning jewelry, but also one of the most important. A jewelry appraisal lists and goes into detail about all of the particular aspects of the piece it is describing. This description also comes with the current market value of your jewelry, and accounts for what it would take to completely reproduce that piece of jewelry from scratch if anything were to happen to it. Come in today and have one of our experienced GIA graduates help you protect your jewelry.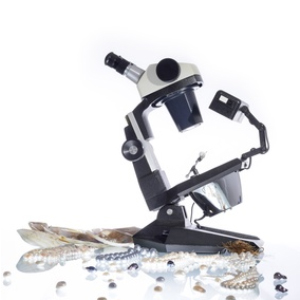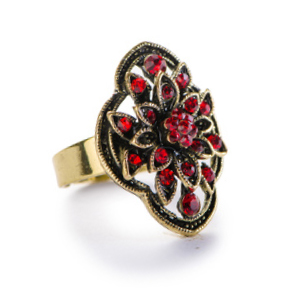 Vintage Jewelry Restoration & Repair
A vintage piece of jewelry is a truly special thing. It has endured decades, even lifetimes of wear and still exists to be enjoyed to this day. It could be your great-grandmother's ring that she wore every day or a stunning art-deco piece you've picked up from an antique store, but it still exists because of one thing: the care it has been given. Whether it's the craftsmanship the original jeweler put into creating a piece that would last, or the prior owner's attention to how they stored and wore the piece, it all comes down to the love it has been given. No matter how fine the construction quality is, or how carefully you handle it, that piece of jewelry still requires maintenance. Every owner of that piece has understood that jewelry cannot achieve a long life without upkeep. A lack of proper maintenance will cause the piece will wear down to nothing. Stones will fall out, thinned-out pieces of gold will crack and break, and eventually the piece is too fragile or damaged to wear.
At Andre's Fine Jewelers, we understand how important these heritage pieces are to you. With our extensive experience with vintage and antique jewelry, we are the experts you can count on to keep your treasured items in top shape, and ensure you have a stunning, wearable piece of jewelry to be cherished for lifetimes to come!

Spectrometer Analysis
Providing our customers with the high-quality service they have come to expect requires a particular eye for detail. When working with jewelry, it is vital to know exactly what metal you're working with, and sometimes this can be complicated. Knowing whether a piece is 10k, 14k or 18k gold is a great start, but even then it doesn't paint a complete picture. When a piece of jewelry is cast, the caster mixes the gold with other elements using their own particular formula to turn 24k gold into a 14k gold alloy. Usually there isn't much difference in this formula, but on very unique and older pieces there can be quite a range. Using our in-house mass spectrometer, we can identify the exact mix of elements and use the appropriate materials for a flawless fix.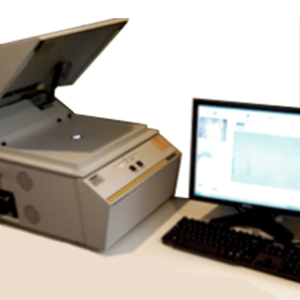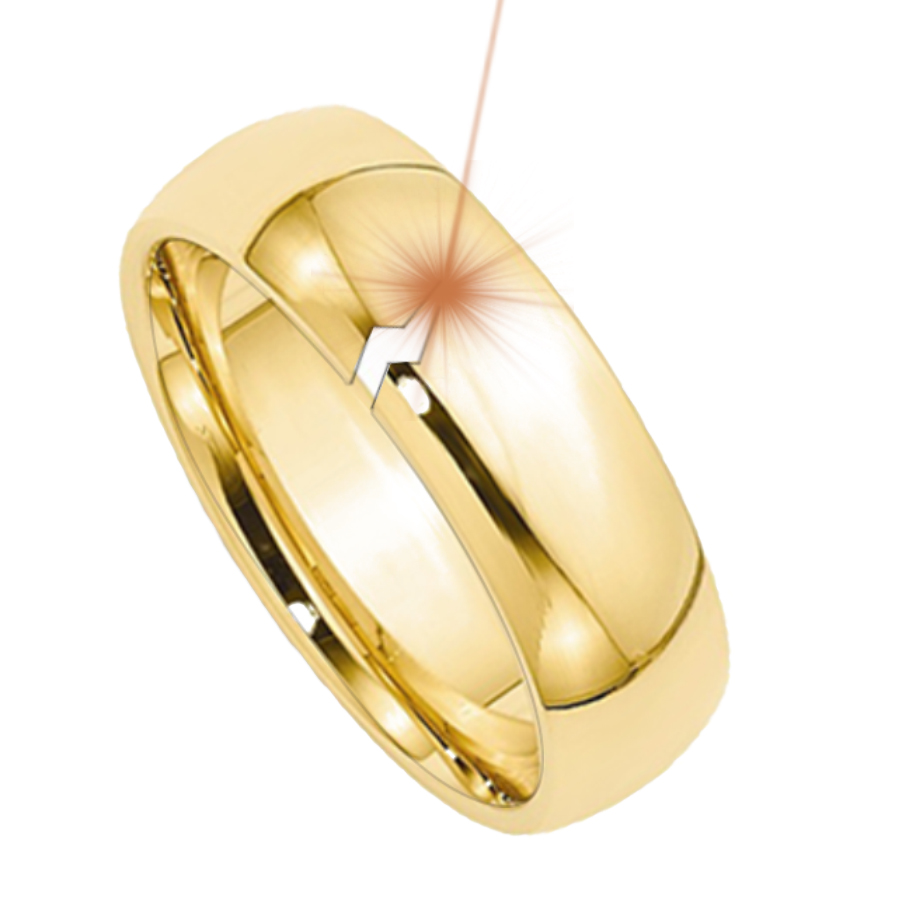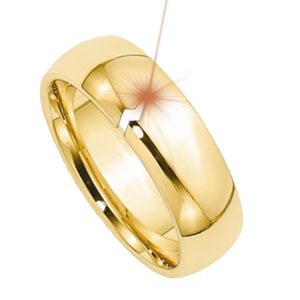 Laser Welding for Jewelry Repair
Our jewelers take great pride in the attention to detail we give to the jewelry in our care. Whether you're having a ring sized, or reworking an intricate filigree design on a vintage piece, having the right tool for the job in the right hands makes all the difference. At Andre's Fine Jewelers, we utilize the latest technology to ensure the highest quality jewelry repair, to service you and your jewelry. One of the pieces of technology we employ is a laser welder built specifically for jewelry service shops. This highly specialized machine allows us to work with heat sensitive stones and in areas that soldering just won't work.

Jewelry Insurance Replacement Claims
Losing or irrevocably damaging a prized piece of jewelry can be a very trying time. At Andre's Fine Jewelers, we strive to make this as easy as possible. We will work with your insurance company, and by combining our decades of expert craftsmanship and custom designed jewelry, we can either re-create the piece exactly as it was or work with you to update the design into a brand new piece.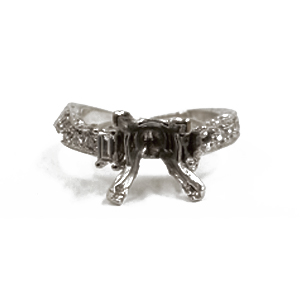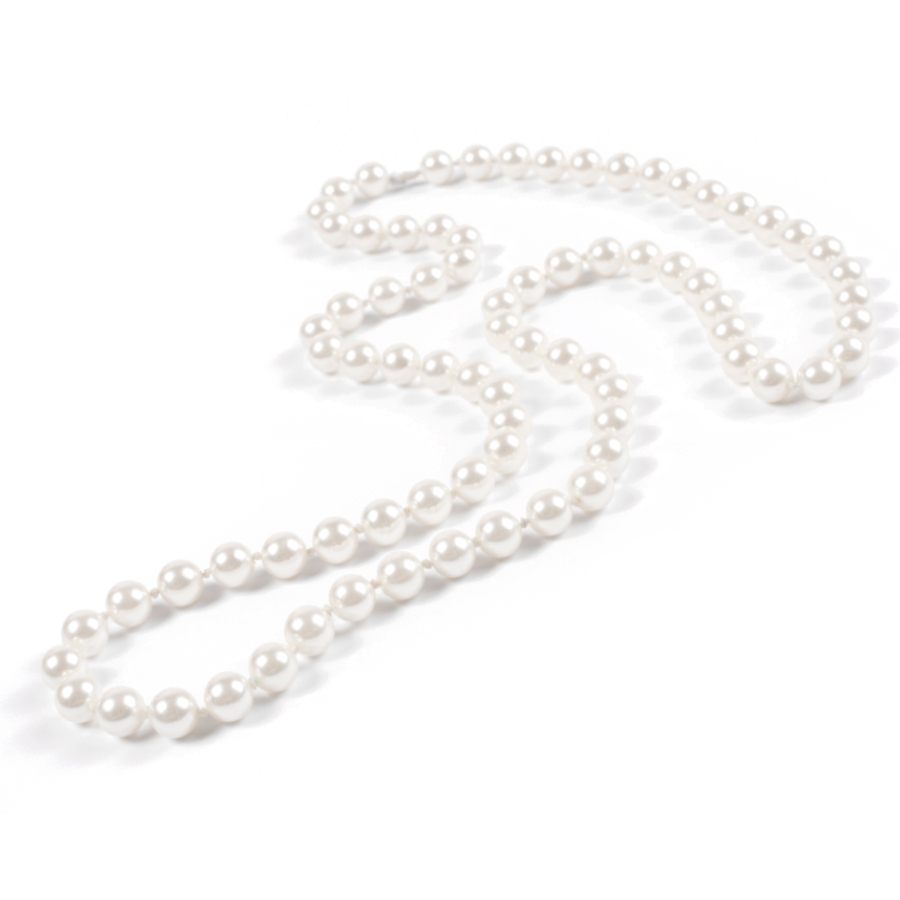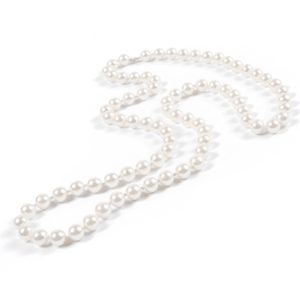 Pearl Restringing & Maintenance
A timeless staple of any jewelry collection is a nice strand of pearls. Whether it's an heirloom piece passed down to you or your favorite necklace that's been in regular rotation with your outfits, all pearls need a little love. Maintaining the integrity of that necklace or bracelet is essential and can make the difference between a perfect evening out or panicking to find when or where it fell off. Over time, the string that holds all the pearls together can degrade because of age and moisture, or the clasp wears down with continued use and can fail. Either scenario is a potential disaster and something we would all like to avoid. If you aren't sure how secure your strand of pearls is, bring them in to Andre's to have them inspected and if necessary, have them restrung or the clasp replaced. Our expert jewelers will help you keep your pearls safe, secure and on your neck for years to come.

Traditional & Handwritten Engraving
Engraving is the cherry on top for a well thought out gift. Take that extra step after you've sought out that perfect present and have it engraved with a personal message that will stay with them forever. Commemorate your anniversary date on the inside of a wedding bands; congratulate a graduate on the back of a watch; or add that special touch to a birthday or Christmas present. No matter the message or occasion, an engraving is a lasting reminder that keeps that moment with you forever.
And if you want to do something truly unique, we also offer custom handwritten engraving. In traditional engraving you use a pre-made font, but for this type of engraving we take any handwritten message and engrave it on the piece of your choice. You can write out a special message on the inside of a wedding or anniversary present; Memorialize a handwritten message from inside of a Christmas card from a loved one who has passed; or keep the first time your child wrote, "I love you, Mom" on a pendant around your neck. Any handwritten message can work and the possibilities are as endless as your imagination.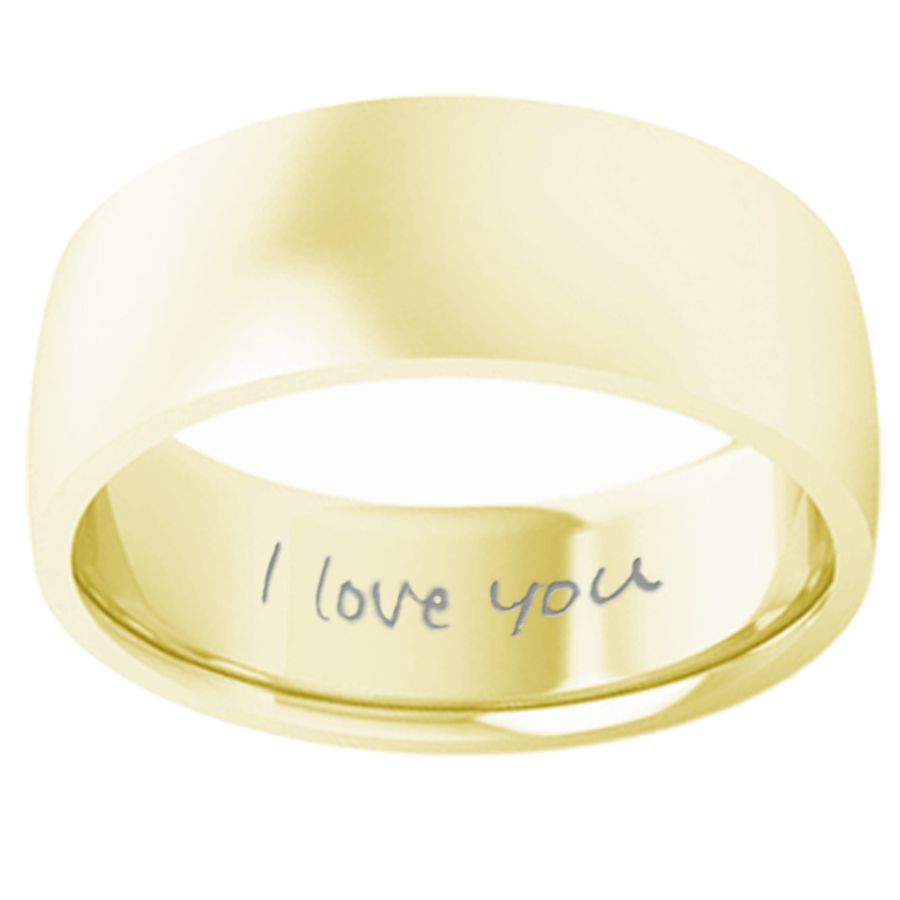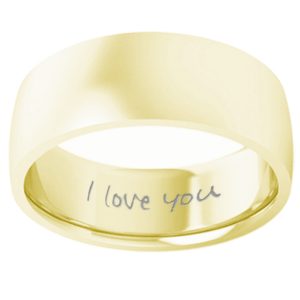 Plus many more services! Call or stop by our showroom in downtown Brighton for more information
Same & next day services available on most repairs*
*additional rush fees will apply