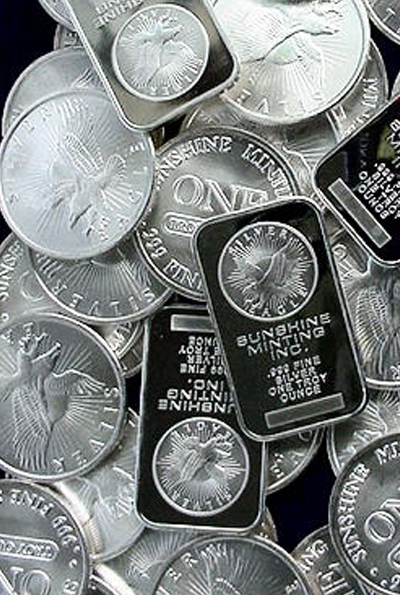 Today's sterling silver prices, Daily silver prices, 925 silver price
Current Prices Paid by Andre's Fine
Jewelers for SILVER Today,
September 30th, 2023

.925 Sterling Silver Price
 $0.46Gram or $0.72/pennyweight

 
100 ounce + Price

 

$0.36/Gram or $0.56/pennyweight

 
10 ounce + Price

Coin Silver Price
(US Coins 1964 and Older)
Silver Dollars

 
 
$15.50x Face Value

 

Dimes, Quarters, &

Half Dollars

 
$13.50x Face   Value
Minimum $5 face value price

Example of Coin Silver Payments
(At $10.00x Face Value Price)
Dimes

$0.10 x 10.00=
$1.00

Half Dollar

$0.50 x 10.00 =
$5.00

Quarter

$0.25 x 10.00=
$2.50

Dollar

$1.00 x 10.00 =
$10.00

Types of silver U.S. coins we buy:
Dimes:
Barber Dime 1892-1916
Mercury Dime 1916-1945
Roosevelt Dime 1946-1964
Half Dollar:
Barber Half Dollar 1892-1915
Walking Liberty Half Dollar 1916-1947
Franklin Half Dollar 1948-1963
Kennedy Half Dollar 1964 only
Quarters:
Barber Quarter 1895-1916
Standing Liberty Quarter 1916-1930
Washington Quarter 1932-1964
One Dollar:
Morgan Dollar 1878-1921
Peace Dollar 1921-1935
American Silver Eagle   $1
 America the Beautiful 5 ounces
 We also buy non US silver coins but the list is too long to name them all

Andres Fine Jewelers is interested in purchasing the following types of silver: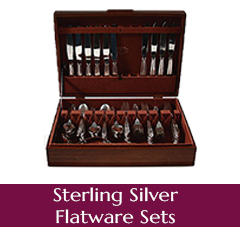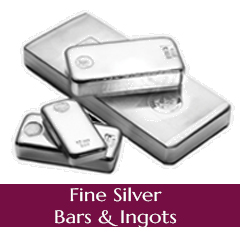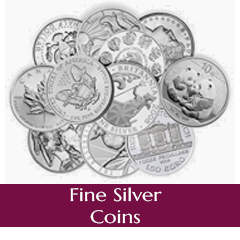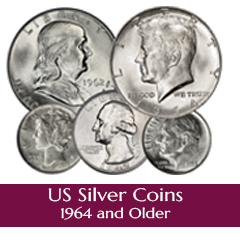 Please call us with any questions you have, toll free at
(877) 912-6373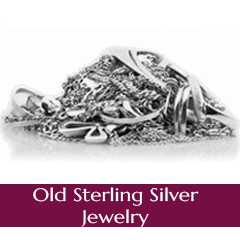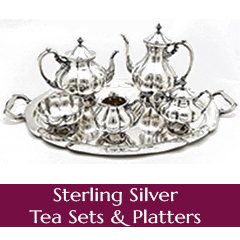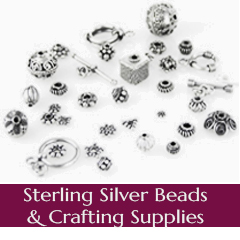 Whether you would like to sell silver or sell silver jewelry, Andre's Fine Jewelers, Michigan's premier silver buyers, will take the time to explain all aspects of your scrap silver.  Andre's Fine Jewelers will prove to you that we are the best place to sell sterling silver scrap.
      We understand that customers who want to know where to sell silver can find information from other silver buyers to be confusing.  Andre's Fine Jewelers lists our silver prices in both grams and pennyweights.  This allows our customers to compare with other silver buyers that are misrepresenting their scrap silver prices by quoting in pennyweights only.
 IF YOU ARE LOOKING TO SELL SILVER, SELL SILVER BULLION, OR SELL STERLING SILVER SCRAP, ANDRE'S FINE JEWELERS IS THE PERFECT COMPANY TO MAXIMIZE YOUR CASH PAYOUT!!!