Building an impressive jewelry box takes time and the questions of where to start and what to get can boggle the mind of the beginner jewelry aficionado. Most ladies don't start their jewelry collection until their late teens and early twenties. Many of these pieces are received as gifts for momentous occasions such as graduations and milestone birthdays. But even still, the first major pieces of fine jewelry that most women receive are their engagement ring and wedding band. So where does a lady to go from there? What does a woman use to build a jewelry legacy?
To answer this, we have chosen one piece from each of the major categories (earrings, necklaces, bracelets, and rings). These classics will be the foundation of a robust and well thought out jewelry box. And for the lady who doesn't wear much jewelry, these pieces represent incredible versatility and wearability. You don't need to own ALL the jewelry; you just need to own the RIGHT jewelry…and this guide will help get you started.

Earrings

When it comes to earrings, the single best piece a lady can have in her jewelry box is a good pair of diamond solitaire studs. Diamond studs are timeless. They are as stylish now as they were 50 years ago and as they will be 50 years from now. The size is not the most important thing. When it comes to diamond stud earrings, you need to look at the quality of the diamond. Many jewelry retailers use diamonds that may have slightly imperfect cuts and colors. And while it is true that you don't necessarily need engagement ring-quality diamonds in earrings, you still should look for well-matched diamonds with a good cut and good color. A small well-cut diamond will sparkle as good as, if not better, than a larger, improperly cut stone. The purpose of cutting facets into diamonds is to maximize the reflection and refraction of light within the diamond. Good diamond studs will light up a woman's face, finishing her look with effortless grace.

The versatility of diamond studs cannot be overstated. Diamond studs are as perfectly suited for everyday wear as they are for special occasions, including the most significant day of a woman's life – her wedding day. In fact, I myself wore small diamond studs with a diamond statement necklace for my own wedding.

Necklaces

I know I said one piece of jewelry per category, but the reality is this: there are two necklaces every woman should own. First, a strand of pearls. Like diamond studs, a strand of fine pearls is timeless in its elegance. My preferred length is about 18", which will lay just below the clavicle on most ladies. A pearl necklace is the perfect foil to highlight the grace and elegance of a woman's neck. Because pearls are spherical, they add dimension and interest to an area which usually sports flat, chain-based pieces of jewelry.

The other essential necklace is a diamond pendant necklace. The length, gold color (white, yellow, or rose), and style are entirely a matter of taste. A diamond necklace, like diamond studs, doesn't have to be big or bold (although it can be, if that's your aesthetic). White diamonds, being clear, go with everything. This means you will get the greatest value from them, as they can be worn with anything. The process of buying a diamond pendant necklace is enhanced by seeking the counsel of a custom jeweler, like our expert jewelers. In our downtown Brighton showroom, our custom jewelers will sit down with you and spend whatever time is necessary to ensure that your vision is transformed into a reality. Contact us at 810-225-1414 to schedule an appointment, or just pop in during normal business hours.

Bracelet

If you were only ever going to have one bracelet, make it a tennis bracelet. A tennis bracelet, which is formally known as a diamond inline bracelet, is an elegant bracelet featuring a single row of diamonds, often set in platinum or 14k/18k gold. A tennis bracelet is called such because Christ Evert, in a US Open tennis match in 1987, lost her inline diamond bracelet mid-match. She asked that the officials to pause the game so the missing bracelet could be located. Since that time, the diamond inline bracelet has become popularly known as the "tennis bracelet." Like all the pieces we have discussed today, a tennis bracelet is both practical and fanciful. It is perfect for tshirt-and-jeans days as well as formal affairs like weddings and fundraising galas.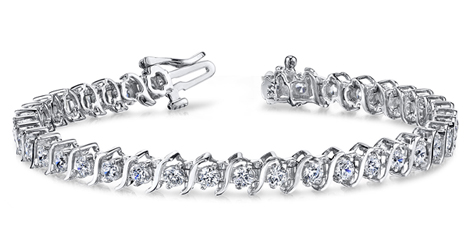 Ring

Aside from the wedding ring, a lady should have a ring for her right hand. My personal pick is a cocktail ring featuring a colored gemstone. Usually worn on the ring finger of the right hand, a colored gemstone cocktail ring is the perfect way to add a splash of color to your jewelry collection. You can choose a gemstone that has meaning to you (your birthstone, your favorite color, or some other sentimental reason) or one that you think you will get a lot of wear out of. For example, if you wear a lot of grays and blues, pink sapphire may not be the best choice for you. Consider what you wear often and what you feel great in. Choose your gemstones around that. That will encourage you to wear your cocktail ring often.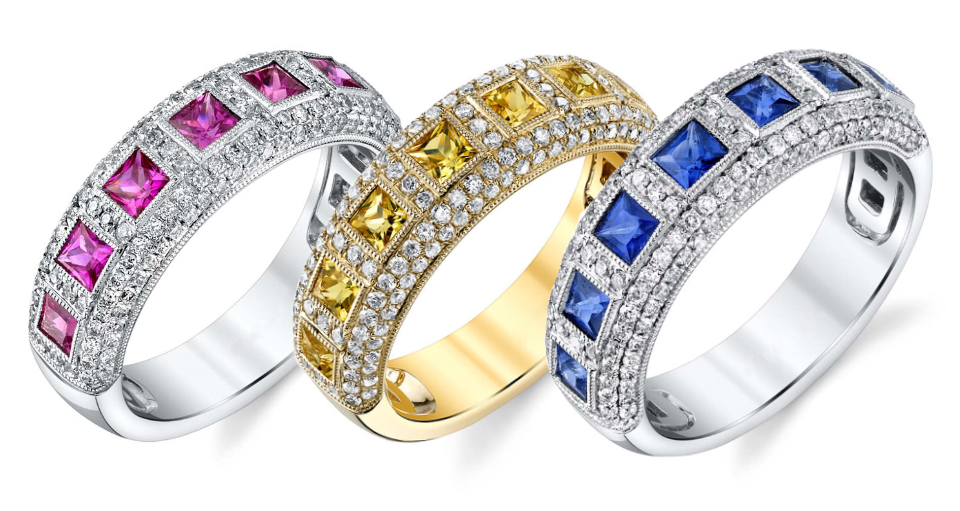 A final thought, as you start to think about your next jewelry box-building purchase: try not to think of fine jewelry as a "fancy" thing. When the point of jewelry is distilled to its core, it is truly an art form, especially to the artists who created it. Jewelry is meant to be worn and enjoyed. The pieces we discussed today are timeless and essential to any woman's jewelry box, whether she is a stay-at-home-mom slogging through toddler trials or an executive for a huge corporation.