The production of jewelry involves harvesting the Earth's most beautiful treasures and refining, polishing, and combining them to create pieces of art that pay homage to the bounty of the natural world. Critics of the jewelry industry point to the environmental harshness of the processes used to acquire the raw materials used in jewelry manufacturing. Some in the industry may be tempted to ignore these concerns and dismiss them as irrelevant. But the truth is, we are all stewards of this planet. And that includes the artists who have chosen jewelry as their medium. At Andre's Fine Jewelers, we respect this planet and the riches it gives. For the customer who wants a jeweler who shares these ecologically responsible values, look no further than Andre's Fine Jewelers.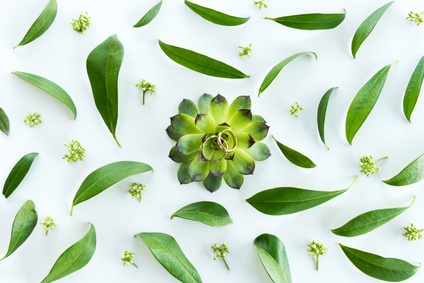 As a company, we have committed to sourcing our materials as ecologically responsibly as possible. We personally select and choose the diamonds and colored gemstones offered in our store. This allows us to do our very best in choosing the finest stones from the most reputable and respected sources. We work closely with metal refiners and use regionally sourced and refined precious metals whenever possible to provide the most environmentally sound metals to our customers.
At this point, you may be wondering how you can personally contribute to these efforts when you are making jewelry purchases. First of all, working with a local independent jeweler, in contrast to a jewelry retailer (you know, the big stores in malls or the chain jewelry stores) provides you so much more leeway in being actively involved in the level of ecological responsibility. Think of it in the same way you would think about shopping at your local farmer's market versus the large chain grocery store around the corner from your house. Your local farmer is more likely to have grown his produce with the minimum (if any at all) amount of pesticides and herbicides. You know that the produce is as fresh as possible. It didn't spend days, or weeks, going through harvesting, packaging, and delivery routes to reach you. Likewise, your local jeweler is the one who is making your piece. We are not buying pre-made pieces from the lowest-cost supplier and personalizing them. We are crafting your pieces from scratch, giving us total control of the process, just like a local farmer. And because we are doing the manufacturing, we are not hostage to third-party suppliers, giving us the freedom to provide you with the freshest and fastest service (keep in mind though that custom work is a very involved process and, depending on the complexity of your design, can take five to ten weeks to complete).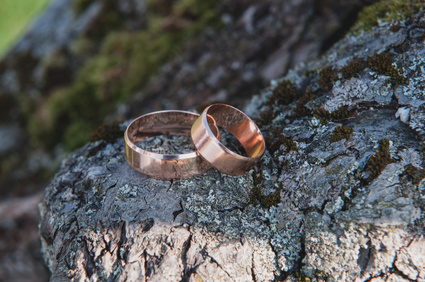 Second of all, if you are looking to use your jewelry purchase as a way to positively impact the environment, there are a few more steps you can take. When we make jewelry, the largest part of the environmental impact is derived from the mining of virgin material. If we can avoid using virgin material purified from the mine, we are able to reduce our environmental footprint. You can partner with us by looking through your old jewelry box or even your family's estate or heirloom jewelry (unless you want to wear it as-is). With your gold, we are able to melt it down and rejuvenate it, instead of processing new ore. This practice leads to a minimum impact by recycling your old gold. This not only lessens the impact on the environment, but it provides you with a cost savings as well, since reusing gold is less expensive than buying new.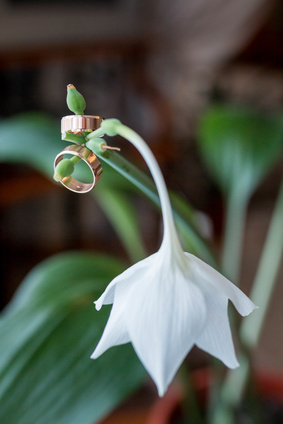 The same is true for diamonds and gemstones. Diamonds and gemstones can be very pricey, so if we can reuse your existing stones, that is always going to provide you with a more cost-effective option. Re-purposing your own stones means that we can skip the step of sourcing new stones that meet our shared standards of ecological responsibility. Plus, your grandmother's diamond from her engagement ring or the gold from your grandfather's favorite cross necklace has a sentimental significance that cannot be understated. That is something that cannot be recreated with new gold or diamonds. Even if we create something completely unrecognizable from the original state of the components, you will always know that you are wearing your grandma's diamond or your grandpa's gold. Every time you look at your piece, you will see both the family importance and the environmental responsibility.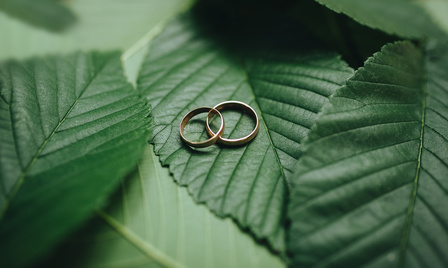 It is up to each of us individually and corporately to uphold the Earth's bounty. She cannot keep giving indefinitely, so it is our responsibility to use what she provides with care and respect. Working with a local jeweler (like those at our downtown Brighton showroom) and repurposing and reusing your existing pieces of jewelry are two of the most impactful ways you can be part of the story we craft when we create jewelry in an ecologically responsible way.
Until next time,
Rebecca